Online, interactive, self-help mental health training
High Quality Programs for Your Clients
With a strong foundation in evidence-based practices and high-quality research, e-hub Health's online programs were originally developed and evaluated over 15 years by e-mental health researchers at the Australian National University.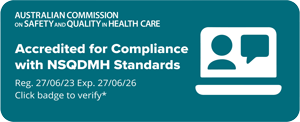 e-hub Health's online self-help programs offer global accessibility, allowing individuals worldwide to benefit from them anonymously, 24 hours a day.
​
e-hub Health's self-help programs are FREE for all Australians thanks to the Department of Health and Aged Care.
We invite you to review our self-help programs